Meet Your Family Dentist in Indianapolis, Dr. Herd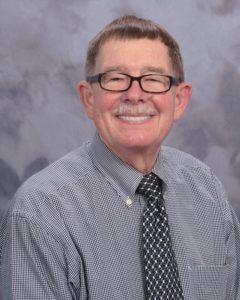 Dr. Herd's father was an oral surgeon, and Dr. Herd grew up wanting to be anything but a dentist. However, once he spent a summer working with his father, he decided dentistry was definitely his calling.
When he isn't at work, Dr. Herd enjoys cooking and drinking wine. He says he works out three times a week…not because he's a gym junkie, but because he needs to keep the pounds off from the wine and food! Otherwise, he's singing in his church choir or taking one of several continuing education courses for the year.
He and his wife have three daughters — the oldest is a periodontist here in Indianapolis. The middle daughter is living in England and working in theatre. Their youngest daughter just graduated from Indiana University and is working as a sales analyst.
Continuing Education
In April 2017, Dr. Herd attended a seminar on "Simplifying the Full Arch Rehabilitation" presented by Hooman Zarrinkelk, DDS. This seminar showed how the "ALL on 4" denture could be placed in patients who previously had been told there wasn't enough bone to anchor an "ALL on 4" denture in the upper arch.
"I am excited about this breakthrough. I have a patient who was told by two different Oral Surgeons that she didn't have enough bone for this procedure. We are starting on it now, and I look forward to a successful result."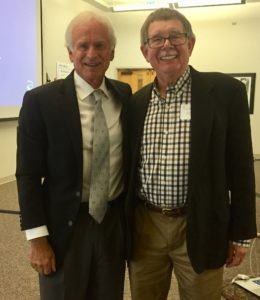 In June 2017, Dr. Herd attended the annual meeting of the Indiana Society of Periodontists, with his daughter, Dr. Sarah Herd. The seminar was "The Team Approach to Treating Comprehensive Periodontal and Restorative Cases" presented by Daniel Melker, DDS. Dr. Melker discussed treating periodontal disease and how to restore the teeth when the disease has progressed in between the roots of the back teeth.
"Dr. Sarah Herd and I work together to save these compromised teeth. Dr. Melker stressed that natural teeth are still a better choice than dental implants. Dr. Sarah and I agree with this."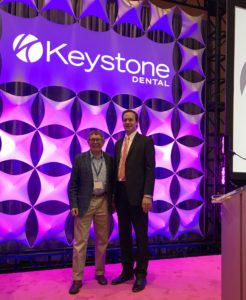 In April 2018, Dr. Herd attended the 5th Annual Keystone Dental Symposium. Keystone is a leading producer of advanced dental implant solutions. The seminar focused on achieving esthetic restorative results, particularly in relation to the gums. Topics included Keystone's "Pink" implants, featuring a pink above-the-bone color to better blend the implant into the gums, and gum shaping techniques for more natural-looking crown installations.
Ready to meet our new family dentist in Indianapolis? Call Mitthoeffer Family Dental at (317) 897-5093 to schedule an appointment with Dr. Herd today!